Hunter's Trading Post, Ltd. Air Rifles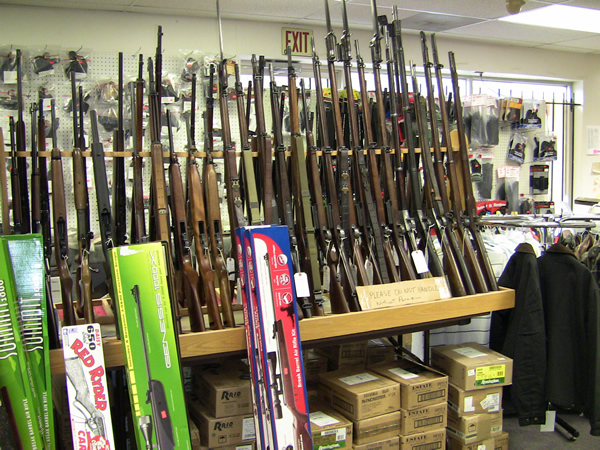 RWS Mod 48 - sidecock, premium air rifle. The rifle is fitted with a finely rifled, fixed barrel system loaded via sliding breech opening. The action is mounted into an extended beechwood stock with recoil pad to reduce felt recoil and to aid in achieving accuracy potential. Not designed for the faint of heart, this is one impressive air rifle. It comes equipped with scope rail, premium beechwood stock and 1100 + fps, spring/piston powerplant that offers exceptional accuracy, power and dependability. 95% condition.
Hunter's Trading Post, as always carries a full selection of quality adult and youth recreational air guns. We have an assortment of air rifles in various configurations, featuring everything from the all-time favorite Daisy Red Ryder on up to the Pneumatic spring/piston models that really smoke the pellets to the x-ring. We carry various models from Benjamin/Sheriden, RWS, Beeman, Gamo, Savage, Crosman as well as a full line of accessories and supplies.
As always Hunter's Trading Post's policy is; "If we don't have it here, we will order it for you and have it ready for you as soon as humanly possible."